After a full day of Bullhorn Engage, I bet your wondering where can I go for dinner or even lunch?
Don't need to scroll through Google we have the answer right here…
Toro is Boston's Award-Winning Spanish Tapas in the South End by Chefs Ken Oringer + Jamie Bissonnette….
Toro is hailed as Boston's best kept secret, Toro is a Spanish tapas restaurant and bar that has been serving the South End since 2005. Created by James Beard Award-winning Chefs Ken Oringer and Jamie Bissonnette, the menu features Barcelona-inspired hot and cold small plates, designed to be served and enjoyed tapas-style. The beverage program features classic-inspired cocktails and an eclectic, carefully curated wine list. Toro is open seven days a week for dinner, serves lunch on the weekdays and features a special brunch on Sunday.
For all you steak lovers, this is the ideal place to go to….
From the moment you step into The Capital Grille, the experience is one of comfortable elegance. African mahogany paneling and Art Deco chandeliers provide a warm, stately setting for our nationally renowned dry-aged steaks, fresh seafood, and acclaimed world-class wines. With service as gracious as it is attentive, we look forward to impressing you.
Exceptional Ingredients, Artfully Prepared:
It is our sole desire that everything, and we mean everything, that arrives at your table at The Capital Grille delights you. To that end, we use only the finest, freshest ingredients, masterfully prepared in recipes designed to engage all of your senses.
What Makes Our Steaks Extraordinary:
Long before our steaks meet the grill, they are meticulously dry aged on premises for more than 18 days to achieve incomparable flavor and texture. Then, each is hand-carved by our in-house butchers to exacting standards. An intensive process, but we're confident you'll agree it is most certainly worth it.
Looking for an unforgettable experience? 
Well Dick's Last Resort doesn't disappoint….
Dick's Last Resort  became synonymous with good food & cold beers and the first Dick's Last Resort opened with huge success in the West End in Dallas, TX. Visit today to see what he's been up to, taste his new menu and drinks and get a familiar helping of sarcasm.
Dick's Last Resort teaches its servers to be obnoxious. In addition to the staff, the decor is considered to be "wacky". The restaurant uses picnic-style tables and no tablecloths. Patrons of Dick's are expected to be insulted, or placed in uncomfortable situations. Adult bibs and large, hand-made, paper hats are given to diners to wear during their stay.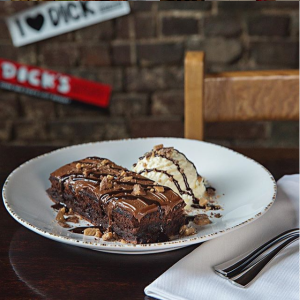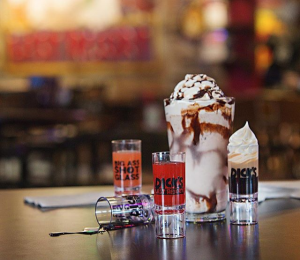 Mamma Maria is the only Italian restaurant in Boston to receive this special recognition. Tenth year in a row!!….
One of the most memorable features of Mamma Maria is the wonderful and striking view of downtown Boston. Our restaurant sits on a small hill overlooking the city. Floor-to-ceiling windows reveal a dramatic panorama contrasting the Boston skyline with the cobblestones of North Square — the oldest public square in America — and home to many pivotal figures in American history: Cotton Mather in the 17th century, Paul Revere in the 18th, Charles Dickens and Honey Fitz in the 19th century and Rose Kennedy in the 20th century.
Looking for the best sushi in Town? 
Look no further…
Ting Yen's Father decided to put him into the kitchen and treated him like the other workers, because he wanted Ting to feel how hard this type of work was. As the economy began to get worse, as well as his father's physical health at the time, it was a practical need to help him.
By the time he graduated high school,  Ting was thoroughly trained with all the culinary skills of a chef. The most important lesson that he learned as a chef growing up, in a time with little refrigeration and high expectations in the freshness of the ingredients, was the diligence in waking up early to get fresh seafood at the fish pier. In 1985, Ting Yen landed in Seattle, Washington, From Seattle, he worked as a chef in a various locations such as Portland, OR; San Francisco and Los Angeles, CA; Chicago, IL; New York, and Boston. Ting wanted to open up a restaurant incorporating my particular multicultural background and style. In 1998 December 17th, he then opened Oishii Sushi Bar.
Looking for quality tacos & tequila?
Lolita sit the place for you… it's in a bustling neighbourhood cantina serving playfully authentic interpretations of traditional Mexican cuisine. The dramatic space is dark and rustic, loud with laughter and intimately lit by Murano glass chandeliers, custom stained glass and flickering candles.
Bold colours, luxurious leather, graffiti art and a ceiling adorned with skulls are set against an elegant venetian backdrop. House-made flour tortillas wrap flavourful tacos and hand-crafted margaritas grace an elegant, Mexican-crafted bar. The vibrant and youthful ambiance is sexy, seductive and tailored for a night of rebellion and all out revelry.
Fin a variety of foods and drinks at Faneuil Hall Marketplace…
Eat, drink, and be captivated at twelve restaurants and pubs including one of Faneuil Hall's original merchants – The Salty Dog. Dine beneath beautiful glass canopies or at one of our many outdoor cafes. In addition, you'll find thirty international food merchants inside the Quincy Market Food Colonnade – the largest food hall in New England.