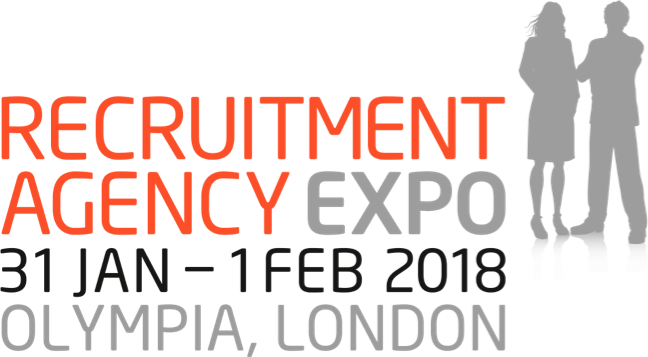 This week is the Recruitment Agency Expo 2018 and is considered the UK's No.1 recruitment industry event. The event takes place at Olympia London on Wednesday January 31st (09:30 – 17:30) to February 1st (09:30 – 16:30). Join thousands of industry professionals at this event for inspiration, new business opportunities, and exposure to top products in the recruiting industry.
Haven't registered yet? Do so here (it's free to attend!).
We've gathered all the information you need to make the most of the Recruitment Agency Expo 2018.

Plan your agenda
In two power-packed days you will have the opportunity to learn from the best, make lasting connections, and promote your business. Check out all the offerings to plan your agenda. We recommend taking advantage of the following opportunities:


Top 3 Seminars to attend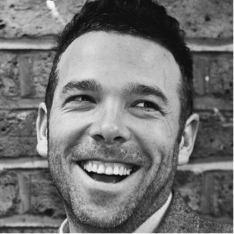 Transformational Talent: Portrait of the High-Potential Workforce
Daniel Fellows, Evangelist, Employer Insights, Indeed
Wednesday 10:45 – 11:15, Theater 1
Get strategy, data and insights from which to deliver support and value to all customers.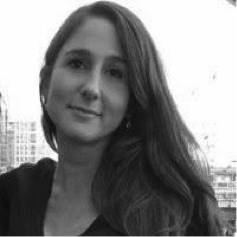 Digital Identity, Personal Information Sharing & Cyber Security
Olga Saliba, CEO, Verimuchme
Wednesday 15:45 – 16:15, Theater 1
Learn about the benefits of employing a centralised, private-by-design secure identity management framework.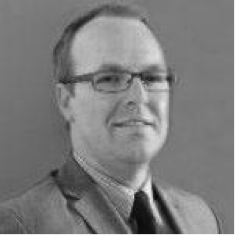 Get Ready for Change
Matt Hill, Managing Director EMEA, Jobscience
Thursday 15:45 – 16:15, Theater 1
Stay on top of political, market, legal, technology and social changes for staffing and recruiting businesses


Get training and advice
The Recruitment Agency Expo event brings together recruitment industry experts and will provide learning opportunities in addition to seminars. Recruiters can attend any one of the 14 mini-training sessions or request a one-to-one advice clinic.
Explore the exhibition hall
Make sure to allocate time to network and visit the exhibition hall. Of course we want you to come visit us at stand E3 (you will pass us after registration, so come say hi!). Ebsta offers CRM users sales acceleration tools so you can make smarter decisions and build deeper relationships with customers and candidates. 
Who we recommend you visit:
Bullhorn

(Stand D15) is a cloud-based platform to drive sales, build relationships, and power their recruitment processes from end to end.

Jobscience

(Stand B13) provides of staffing software as a service (SaaS) on the Salesforce platform to help recruiters save time and be more successful.

cube19 (Stand E11) provides recruitment-specific analytics, business intelligence, reporting, and gamification to help recruitment companies increase revenue, scale efficiently, improve data quality, and motivate teams.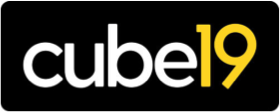 CV-Library (Stand C11) offers the most comprehensive recruitment solutions, including an extensive CV database of over 12 million CVs and the opportunity to advertise your roles to a huge talent pool.

Need-to-know logistics
You will want to arrive early as the first few hours will have many attendees flocking in. Make sure you know exactly how to get to Olympia London (see detailed Venue & Travel information)
Check in at registration in the expo hall by turning right when you come out of the lifts. (Psst- you'll pass our booth coming back from registration so be sure to stop by!)
You can't attend every session, so fortunately there will be a live TV channel of information, innovation and quality content direct from the show floor, which will be streamed live to screens around the venue.

Hot topics and trends at the Recruitment Agency Expo 2018
It's always a good idea to stay on top of important staffing and recruiting trends, and there will be many shared. Major themes this year are the General Data Protection Legislation (GDPR), artificial intelligence, and social recruiting. The event kicks off with Kevin Green, Chief Executive at REC, presenting Recruitment Evolution – Thriving in the Next Decade from 09:45 – 10:15 in Theatre One.

Be prepared to engage
Speak to everyone – you never know who will become a valuable business contact or friend! There will be a Networking Lounge where you can relax, enjoy Wi-Fi, and have casual meetings over coffee.
Don't forget to take advantage of social media and engage on social media. Follow @recexpo and the event hashtag #recexpo.
Ebsta is trusted by thousands of recruiters and integrates with the leading CRM systems. Choose your preferred CRM below and start your free trial: