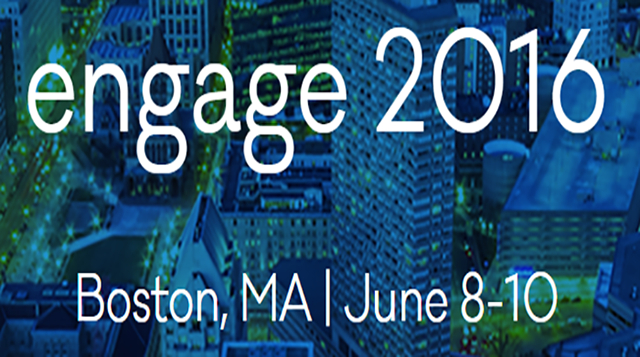 It's that time of year again where Bullhorn-users everywhere clear their diaries, pack up their suitcases and descend on the city of Boston with unhealthy levels of excitement. If you haven't already registered for Bullhorn Engage 2016, the biggest Recruitment/Tech event in the world, here's what you'll be missing out on whilst you're sat behind your desk.
Agenda
For 3 whole days, you can submerse yourself in an explosive range of breakout sessions and keynote speeches from industry-leading experts in the Bullhorn business. Not sure if they'll be anything to wet your CRM appetite? From How to Maximise Your Bullhorn Investment: Tips for Driving Better Adoption and Understanding Usage and Sales Pipeline Management Best Practises, to How to Hire the Right Team So You Can Stop Micromanaging and Start Growing, there's something for everyone.
Breakdown of the Bullhorn Engage 2016 Agenda:
Day 1 – Get mingling during registration and have your chance to get down and dirty with the Bullhorn way of doing things with the first workshop sessions of the event.
Day 2 – You can look forward to the opening keynote from Founder and CEO of Bullhorn, Art Papas, and be the first to be let in on the CRM secrets of Bullhorn's product roadmap. Also enjoy exciting breakout sessions and the thing you've all been looking forward to the most – Engage 2016 party.
Day 3 – Dubbed 'Super Sessions', you'll have a great opportunity to expand your knowledge and develop the core skills you need to accelerate your Sales process. You can also head on down to the keynote presentations, breakout sessions and Bullhorn Connect.
Why Go?
As much as you have a great chance to exhibit your products/services, you have an even greater chance of networking and building early relationships with like-minded people. This, alongside the huge learning curve that each and every attendee will have is what makes this event unmissable.
Don't forget about the speakers list that boasts some of the most exciting names in the business (Arianna Huffington and Hilary Jarman of Adecco to name a few) – we're almost jumping up and down with excitement.
If (somehow) you're still unsure about registering, digest this next stat. According to Bullhorn, 91% of sessions in 2015 received a 4.0 rating or higher. 91% wouldn't lie to you.
Come and say hello to Ebsta at Bullhorn Engage 2016 and see how we can get your recruiters working at hyper-speed. Supersonic powers are no longer a myth! We look forward to meeting all of you.
If you can't wait a second longer, click here to register your place.