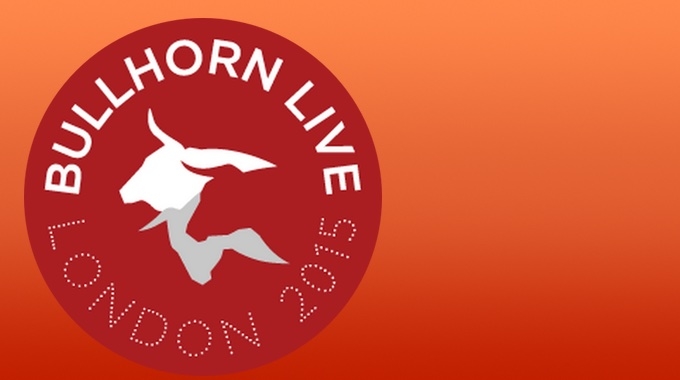 It's that time again. Summer is coming to a dreary end, people are readying their coats and London is settling into the latter half of the year. But fear not, we have good news – Bullhorn Live 2015 will be here on Wednesday 21st October.
London Calling
Located in the capital's Bishopsgate, Bullhorn Live brings the recruitment industry together to celebrate employment and the working world which is exactly why we're a sponsor. There's no other event that creates such an easy and convenient environment to network with recruiters, managers and importantly, decision makers.
See map for location: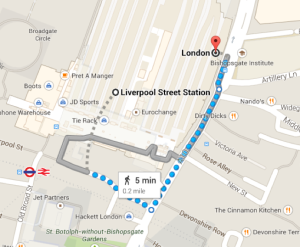 The Agenda
The Agenda includes key note speeches from Bullhorn CEO Art Papas and Bullhorn Managing Director Peter Linas with all the latest from the Bullhorn product and their top secret future plans.
There's a selection of sessions that you can attend ranging from Bullhorn Deep Dive where you can learn more about the Bullhorn features to the Marketplace Speech Pitch where you can meet and greet all the Marketplace partners. This is the perfect opportunity to whip out your notebook and tick off your checklist of questions you need answers to.
Our team will be there representing the Ebsta for Bullhorn tools that have recently been updated: Ebsta for Chrome, Ebsta for Outlook and Ebsta for Word. Come along and find out more about how we can get you working at hyper-speed!
You'll also get to meet the Bullhorn team and like-minded businesses that enjoy innovative technology to better the workplace. There's simply no better way to spend your Wednesday.
All Work and Play
After a long day of sessions, networking and pitching, you get to let loose in the evening with a Bullhorn Live party. Smarten up, grab a glass of bubbly and whizz around the venue building relationships and having fun the London way.
Submerse yourself in CRM, apps and industry experts that will help you recruit the best candidates in the business. If you haven't already, register and buy a ticket for Bullhorn Live London by clicking here. Be better with Bullhorn!