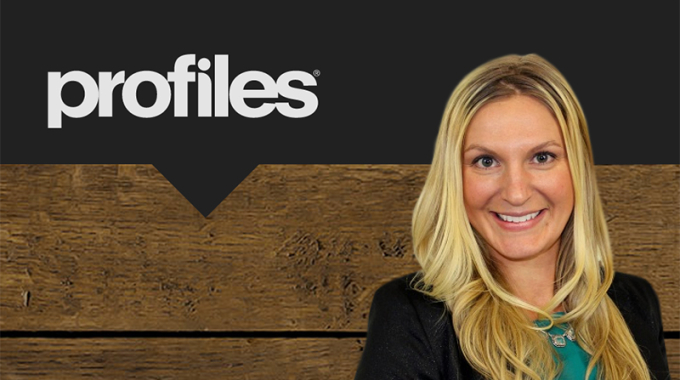 American recruitment firm Profiles has been busy getting creative in the creative staffing industry. They're putting a firm stamp on the US with their modern methods and continuous ability to source the very best in the business for their clients. We interviewed Marketing Director Polly Brady to find out how they've achieved success and how Ebsta has helped get them there.
How has Profiles grown and expanded since its birth in 1998?
Polly: Profiles began as a Creative Staffing firm in Baltimore, Maryland and has since expanded its recruitment footprint nationwide providing marketing and creative technology staffing solutions for contract, contract-to-hire, direct hire and managed services.
Why did Profiles choose to specialise in recruiting for creative, marketing and interactive departments?
Polly: We chose to focus solely on the marketing and creative technology space because we have extensive experience within these positions making us the experts in the field. We're passionate and dedicated to using our expertise to unite our clients with the best talent in the industry.
Have you noticed a change in the roles you've been recruiting for since there's been a greater online presence?
Polly: Definitely. We have embraced the evolution of all things digital as it's a direct contributor to our growth as a marketing, creative and tech recruitment company. This new era has changed the technology used to run our operations, marketing strategies and the positions we staff. We look for SEO Copywriters, Content Strategists, UX designers, eCommerce Managers, Marketing Automation Experts etc which have all come from the business world becoming more dependent on technology. One of the main changes is the skill set that we look for in potential candidates; online experience has become a necessity.
As a recruitment company, what recruitment process do you use to hire great talent?
Polly: Profiles has a robust recruitment marketing strategy backed by a powerful marketing engine. Our recruitment success is based upon our brand presence, network connections, concrete relationships and digital marketing campaigns.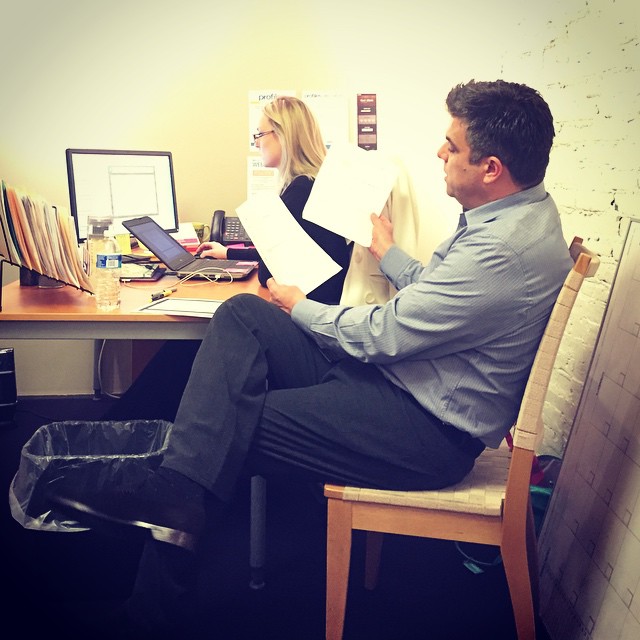 What top three tips would you give to a candidate before an interview?
Polly: My first tip would be to research the company that you're interviewing for so you can hold an engaging conversation using questions that arise from your research. The second is to know your audience so you can tailor your experience to who you're conversing with. Lastly, have your career successes prepared so you can position yourself as an expert fit for the job.
Aside from recruiting, Profiles supports its local community. How has your team's volunteering made a difference?
Polly: Our most recent contributions have helped the American Heart and Stroke Association; we annually participate in the American Heart Walk. We are also currently fundraising for the care of an active leader in the Baltimore creative space, Melissa Kirby. We feel very strongly about giving back to the community and being part of something that can help change the lives of others.
Let's talk CRM. How useful is CRM to the recruitment industry?
Polly: The volume of contacts in the recruitment industry has to be one of the highest. At any given time, 80% of the US are either actively or passively job searching. Nurturing these connections at every milestone of their career using CRM is paramount to the success and reputation of any recruitment company.
How did you come across Ebsta?
Polly: Ebsta was referred to us through our CRM provider. I was really interested by the product so I had a demo to see what it was all about. I found the tool to be very straightforward and easy to use which is a massive plus when you need to get a whole team on board!
What is the most useful part of the Ebsta tool?
Polly: Time efficiency results in increased productivity. It has increased our recruitment activity and helped us match optimal candidates to each job opportunity much faster. Our metrics have increased year after year and our candidate database has grown exponentially. It's really that simple.
Changing the Recruitment World
Profiles isn't your usual recruitment firm; their number one passion is changing lives. Whether it's getting talented people into employment or volunteering for their local community, Profiles makes an impact. By using Ebsta, they can do more of this. They can recruit easier, quicker and more efficiently whilst changing the recruitment world for the better.
Profiles Headquarters: